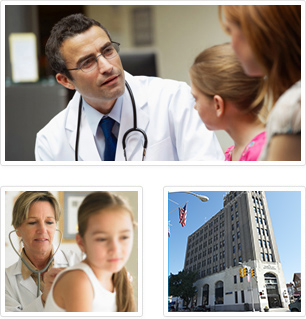 In The News
Community Healthcare Acquires 80K SF Office from Novartis
GlobeSt.com - March 23, 2018
CHA acquires, plans to convert ex-Novartis office building in East Hanover
Real Estate NJ - March 23, 2018
Filling the Void
Real Estate NJ - March 16, 2018
Community Healthcare Associates, LLC Enters into Agreement to Acquire the Memorial Hospital of Salem County
CHS - March 16, 2018
$57 million project set to bring apartments, medical complex to hospital site
Real Estate New Jersey - January 9, 2018
Plainfield: Muhlenberg Hospital Site Set for New Life
Tapinto Plainfield - January 8, 2018
Beach 105th St. Med Complex Nearing Completion
Rockaway Times - September 21, 2017
Medical Facility Finally Gets Started
Rockaway Times - November 22, 2016
Can a 'Medical Mall' Replace a Hospital?
The Advisory Board Company – March 6, 2014
Developers Repurposing Closed Hospitals
Longview News Journal – March 5, 2014
Repurposing Closed Hospitals as For-Profit Medical Malls
The New York Times – March 4, 2014
Future Takes Shape for Bell Labs Site
The New York Times – September 10, 2013
Hammonton Health Park to Reopen in Former Kessler Hospital
Press of Atlantic City – April 19, 2013
A Lifeline for Hospital Redevelopers
NJ BIZ – October 29, 2012
Update: Christ Hospital Denies Winning Bid Claim
Jersey City Independent – March 21, 2012
Bids are Due to Bankruptcy Court as Potential Buyers Continue to Pursue Christ Hospital
Jersey City Independent – March 15, 2012
15 Recent Hospital Mergers & Acquisitions
ASC Communications – February 3, 2012
Updated: Christ Hospital Board of Trustees Unanimously Authorizes Filing Chapter 11 Reorganization If Necessary; Calls Into Question Other Bid Proposals
Jersey City Independent – February 2, 2012
Revitalizing NJ's Healthcare Industry, One Hospital at a Time
NJ Spotlight – December 5, 2011
Hospital Debt Is Hurdle
Wall Street Journal – September 30, 2011
Bidder for Hoboken hospital tells Wall Street Journal: 'We can step in' if deal falls through
Wall Street Journal – September 30, 2011
Kessler Hospital Sold
Hammonton Gazette
Healthcare Developer Buys Kessler Building
Press of Atlantic City
Medical mall tenants nearly fill old Barnert Hospital
NorthJersey.com – September 18, 2009
Transition to Medical Mall Begins at Barnert
K PAX - 2008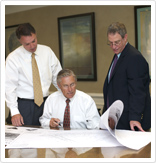 Our Team
CHA has a diverse leadership team with managing principals experienced in hospital management, real estate development, and business operations.
Contact Us
Healthcare practitioners and medical professionals can reach us below to learn about the advantages of working with CHA.