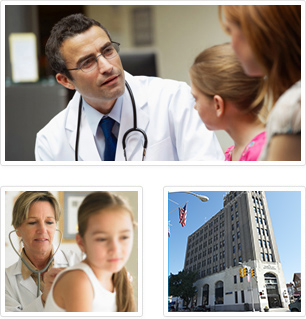 Barnert Medical Arts Complex Facility Directory
Have you ever gone to the doctor and then been told to go to a lab miles away for blood work? Have you ever wished for the convenience of being able to see a doctor and then get an X-ray in the same building? These are just two of the many reasons that the Barnert Medical Arts Complex is the best answer for your health care needs. Located in Paterson, New Jersey, the Barnert Medical Arts Complex is convenient to Routes 46, 80, 21, 4 and the Garden State Parkway and only 15 miles from Manhattan. Barnert Medical Arts Complex has undergone a monumental renovation and is now a thriving medical mall with multiple physicians and healthcare workers providing outpatient services for a growing client base. Amenities at the Barnert Medical Arts Complex include:

Ample, free parking and covered drop-off area
Convenient location, easily accessible by mass transit

Numerous physician services: urgicare, internal medicine, women's center, imaging center, sub-acute rehabilitation, physical rehabilitation, oncology, hematology, counseling, same day surgery, ophthalmology, laboratory, rheumatology, pulmonology.
PHYSICIAN OFFICES
Accelerated Rehab and Pain Management
Irfan A. Alladin, MD
Pain Management Specialist
(973) 794-4704
Suite 204

Alden Leifer, MD & Associates;
Eye to Eye Optical
Diseases and Surgery of the Eye
Alden Leifer, MD
Aviva Distenfeld, OD
Rosie Leon, Licensed Optician
(973) 742-4747
Suite 114

Anthony Candella, MD
Psychiatry
(201)324-0545
Suite 505

Broadway Internal Medicine
Esrel A. Avila, MD
Internal medicine
(973) 278-2877
Suite 502

Colfax Oncology, LLC
Richards Afonja, MD
Hematology and Oncology
Joel Nwosu-Nelson, MD
Internal Medicine
RNE Labs
Hematology and Oncology
James Tadros, MD
Sebastian Medical Associates
Howard Benn, MD
Hematology and Oncology
Masume Rafati, MD
Hematology and Oncology
(973) 594-7977
Suite 100

Med Solutions, LLC
Harleen Brar, MD,
Rheumatology
Deelip Chatterjee, MD
Sleep Medicine, Pulmonary,
Internal Medicine
Michael Rosenblum, DPM
Podiatrist
Pradip Shah, MD
Infectious Disease
(973) 977-2250
Suite 506

Marcello Sammarone, MD
Pain Management Specialist
(973) 925-5415-16
Suite 108

Michael Habib, MD
Cardiology
(973) 653-5867
Suite 503

Sai Raja Kolla, MD
Neurologist
(973) 881-9000
Suite 005


The Urgicenter at Barnert
Richards Afonja, MD
Joel Nwosu-Nelson, MD
(973) 925-2040
Suite 101
OUTPATIENT SURGERY
Accelerated Surgical Center of North Jersey
Ambulatory Surgical Center
Irfan Alladin, MD
Didier Demesmin, MD
Doug Spiel, MD
(973) 225-0732
Suites 202

Barnert Surgical Center LLC
Same Day Surgery Center
Irfan Alladin, MD
Ednan Sheikh, MD
Maherunnisa Raziuddin, MD
Amit Gosowami, MD
Conrod Cean, MD
(973) 728-4117
Suite 203

New Horizon Surgical Center, LLC
Same Day Surgery Center, Specializing in Orthopedics and Pain Management
Richard Seldes, MD
Musarrat Iqbal, MD
Richard Grosso, MD
Jose Sanchez, MD
(973) 782-4202
Suite 201
WOMEN'S AND FAMILY SERVICES
PINK Breast Center
Digital Mammograms, Dexa scans, Ultrasound, Breast Biopsies
(973) 977-6662
Suite 111

Planned Parenthood of Metropolitan New Jersey
Women's health care provider
(973) 345-3883
Suite 001
BEHAVIORAL HEALTH
C-Line Counseling Center
Professional Counselors Licensed in Mental Health and Substance Abuse
(973) 782-4828
Suite 514

Turning Point
Comprehensive addictions treatment: detoxification, residential and outpatient services
(973) 239-9400
Suite 104
MEDICAL SUPPORT SERVICES
AuDSLP Diagnostic and Rehabilitation Clinic
Audiology and Speech Language Pathology Services
Dee Boisselle, AuD, FAAA, CCC-A
Faith Bell, SLP
(973) 278-4382
Suite 115

Barnert Neuro and Rehabilitation Medicine Physical Therapy
Sairamchandra Kolla MD
Physical Medicine and Rehabilitation
(973) 881-9000
Suite 005

Barnet Drugs
Prescription, Surgical, Vitamins and Health Beauty Aids
973-925-7880
Suite 117

Barnert Subacute Rehabilitation Center
Skilled nursing facility, short term sub acute rehabilitation
(973) 754-0999
Suite 301
Diabetes Concepts
Diabetes self-management training; kidney disease education provider
(732) 593-7316
Suite 507

Golden Years
Adult medical day care center
(973) 782-4112
Suite 601

L&L Staffing and Home Care Services Inc.
Linda Eilyuk, RN, B.S.N.
(973) 925-4379
Suite 515


Loving Hands Home Healthcare Services
(973) 471-3535
Suite 510

MPower Chiropractic Wellness Center
Chiropractic service, auto injury care, massage, weight loss, fitness and wellness
Miguel Pagan, DC
(973) 782-4198
Suite 511

NJY Medical LLC
Diagnosis and RX of peripheral nerve defects associated with HIV,
Treatment of complex nerve injuries
Patient Care New Jersey
Home care agency
Suite 107

Paterson Eye and Ear Infirmary
(973) 279-1044
Suite 509

Quest Diagnostics
Laboratory testing
(973) 345-5046
Suite 003

Tri-State Neuro Sleep Center
Diagnostic sleep center
(973) 977-8070
Suite 508
ALLIED FACILITIES
Around The Clock – Optimum Care
Home Health Aid Care and Training
(973) 742-0906
Suite 007

Barnert Cafe
(973) 341-2369
Suite 116

ERA-Shanade Massage Healing Hands
Massage, facial services
(973) 272-5052
Suite 512

FTISS
Information Technology support, infrastructure cabling, network, telephone and cables, software, hardware, hosting
(800) 890-0848
Suites 700

Jewish Historical Society of North Jersey
Suite 002

Little Dreams Academy
Child Care Center Ages 0-6 Years
917-692-5372
Suite 006

Barnert Medical Arts Complex
Building Manager
Contact Number 973-977-6111
Fax Number 973-341-1900
Suite 1000
PROPERTY DEVELOPER
Community Healthcare Associates LLC
Contact Number (973) 303-7544
Fax Number 973-860-0707
2 Broad Street
Bloomfield, NJ 07003
Suite 400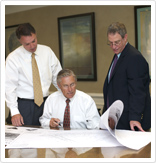 Our Team
CHA has a diverse leadership team with managing principals experienced in hospital management, real estate development, and business operations.
Contact Us
Healthcare practitioners and medical professionals can reach us below to learn about the advantages of working with CHA.